Slocomb Middle School
"Achieving Excellence Together"
Our School Mission
The mission of the Geneva County School System, in partnership with families and the community, is to educate all students in a diverse world.
_____________________________________________
Download the Slocomb Middle School App!
See our Facebook page for step by step instructional videos on downloading the app on Android and iOS devices.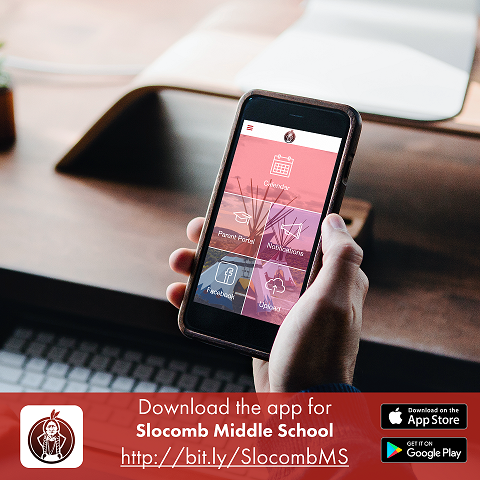 Please visit this page frequently and like our Facebook page for Redtop updates!
SIGN-UP for Slocomb Middle School community texts through remind101
Text the phrase @slmscomm to (205)409-9074 to receive important messages and reminders from school administration and faculty.
Ask your child about remind101 teacher texts!